MUSEUMS OF VARIOUS TYPES
in Arezzo, Tuscan art city that you can know in every detail with this website
English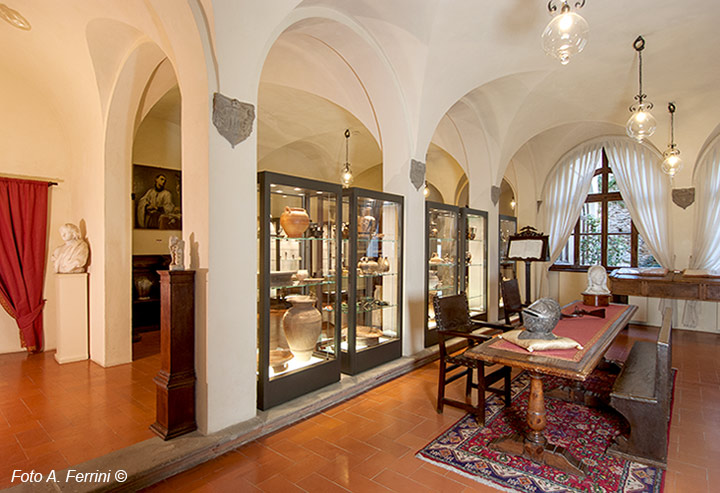 Texts and photos by Alessandro Ferrini ©
12 images in sequence on the museums of Arezzo with description. Click to enlarge
Arezzo seen through its museums
Because of its 2500 years of history, there certainly is a lot to say about Arezzo. This narration can be done thourgh the documents stored in the archive of this city and other towns, by its ancient churches and palaces, and also by its museums.
Usually, when refering to the word "museum", we instinctively tend to associate it to the concept of figurative art, such as paintings and sculptures. It is not always like this: in fact, many museums exhibit objects that have nothing to do with art, as in the case of archaeological museums, where it is exhibited a large typology of material indeed. Nevertheless, even when considering just the case of the figurative art, besides the work of art objective value and the emotions its view evokes, it can also be used as a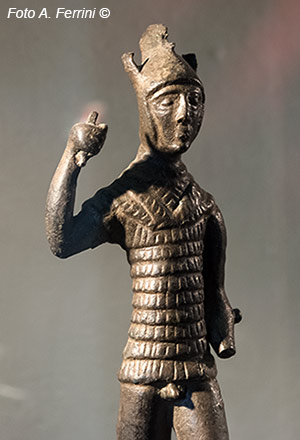 leading theme for the historical period of both a place and the people that have characterised a moment in the history of a city. This therefore is the double value of the museums of which Arezzo is rich.
This web section will lead us thourgh a virtual visit of these places. We will get to know the Archaeological Museum, which will teach us about both the Etruscan and Roman Arezzo and the great monastery of Saint Bernard, and Vasari's Home, which will not only show us the frescos of the famous painter and architect that was born here in 1511, but will also introduce us to the relationship carried out between Arezzo and the Florence of the Medici back during the Renaissance.
We will visit the National Museum of Medieval and Modern Art that, as it is anticipated in its name, will show us artists form both Arezzo and other places belonging to a very long period of time. We will learn in details of the Basilica of Saint Francis with its walls rich in frescos and, in particular, with its very beautiful decoration of the Bacci Chapel done by Piero Della Francesca. We could also visit the rooms of the Home-Museum Ivan Bruschi and of the Palace of the Fraternity of the Laity.